The Beach House at Lake Street is an award-winning vacation rental near the beach in Holland, Michigan. In the heart of the lakeshore area it has the ideal location: across the street from Lake Macatawa, a short walk away from Lake Michigan, and a quick drive to the vibrant downtown. 
Prepare to experience The Beach House as a home away from home with a fully-equipped kitchen and several on-site amenities. Eight townhome-style accommodations display their own unique style. The Beach House is perfect for a couple's getaway, a friend retreat, a family reunion or a much needed family vacation. Relax in the bright colors and natural light with a beautiful panoramic view of the lakeshore. 
a unique boutique resort experience
townhouse style-units + variable occupancy 
Our boutique suites are townhouse style, each with their own private self-entry and unique design. Suites may accommodate anywhere up to 8, 10, or 15 guests depending on the size. Smaller configurations are available during the fall, winter, and spring months. Not sure what would best fit your group? Give us a call and allow us to do the thinking for you!  
your own private gas grill + shared common grill area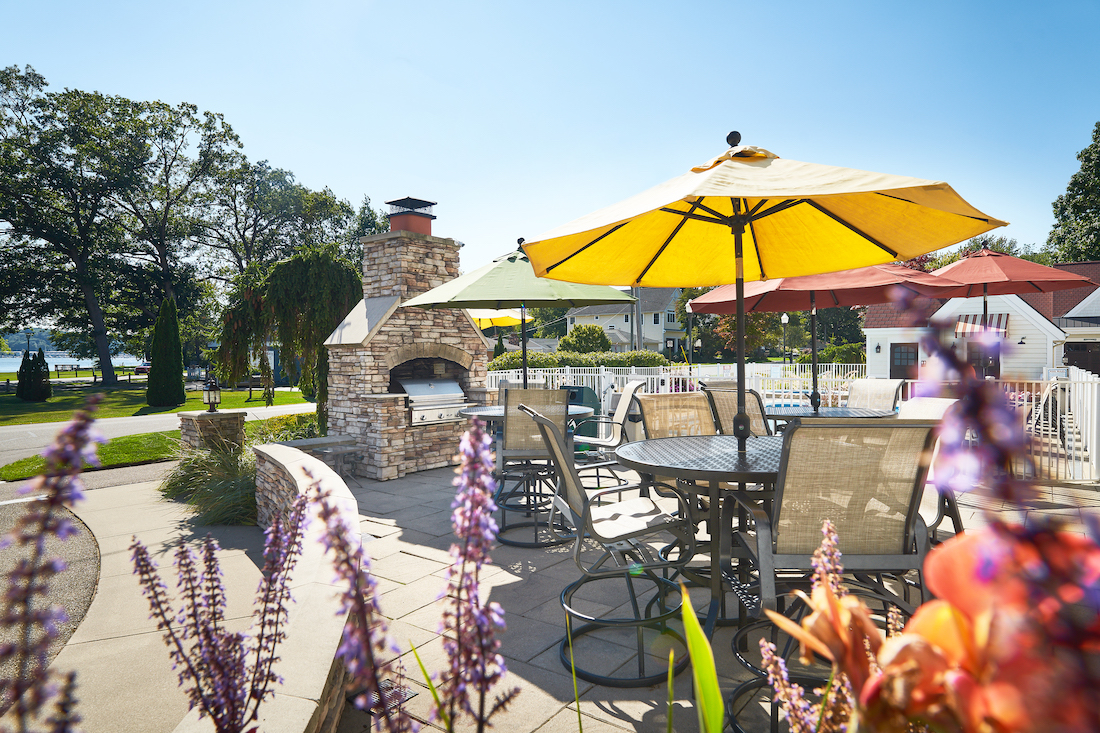 Grill out on your own private patio located directly behind your boutique suite. Perfect for a spot to sip an evening glass of wine. 
The main patio with a masonry grille is shared and reservable by any guests. Leave your charcoal at home as all grilles are run on gas.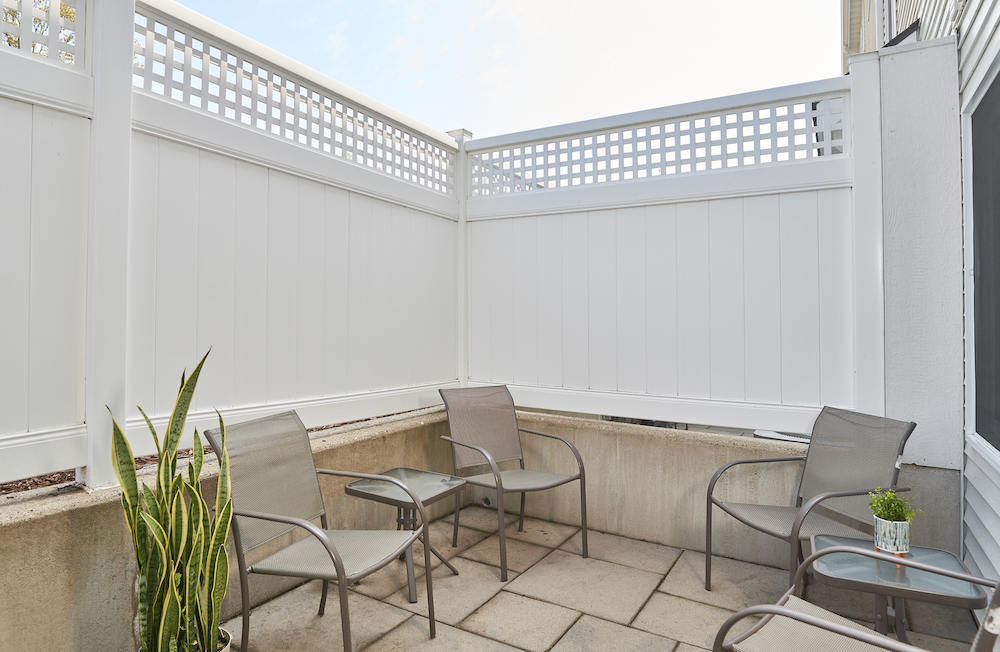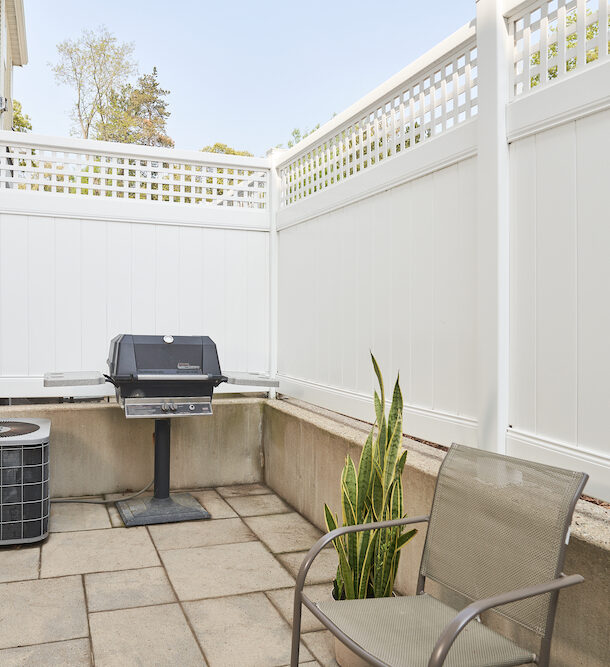 Take a dip in our heated saltwater pool or fresh water spa! Our pool and spa are open this year (2023) from May 20 until Oct 1.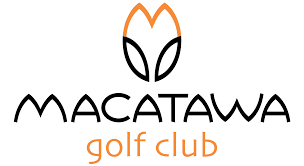 golf and fitness membership included
at a premiere golf club located 8 miles away
 Rentals may include privileges to the renowned Macatawa Golf Club which boasts a top flight, gorgeous 18-hole golf course, swimming pools, tennis courts, a fitness facility, and restaurants – all for free! During the golf season, you will be given a pass in your check-in packet that entitles your party to 4 rounds of golf each day of your stay. Your daily golf passes can be used from your first full day of vacation (day after check-in) through your last day of vacation (check-out day). Tee times may be made up to 3 days in advance. 
a mobile app provided for our guests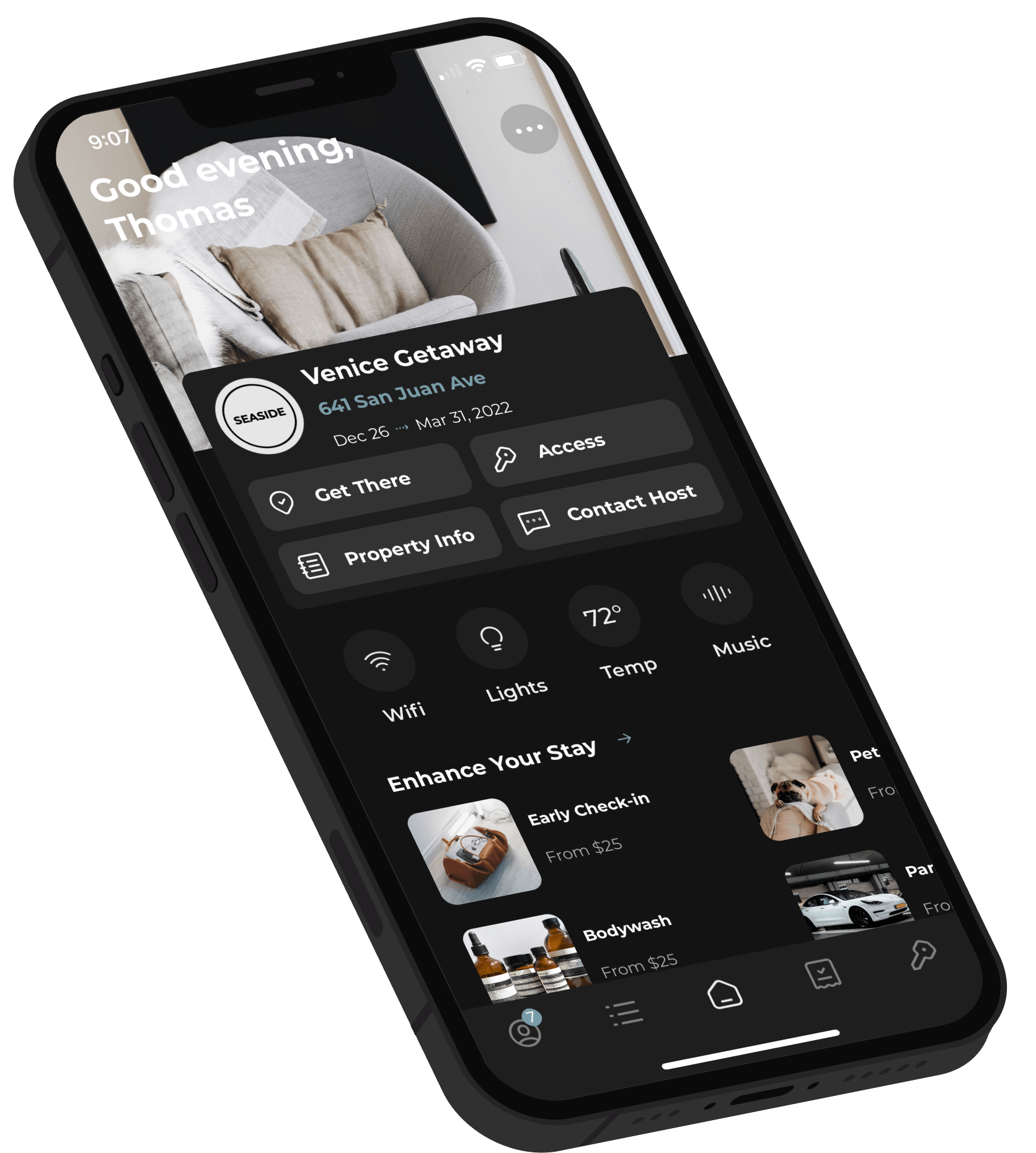 At The Beach House at Lake Street, we are always looking for ways to enhance your experience staying with us. We are excited to announce our new mobile guest app. This will allow our guests to easily view our: 
Property and Check-in Details

Amenities

Our Local Recommendations

Video Tutorials 

Rental Items 
Sign up for our Newsletter!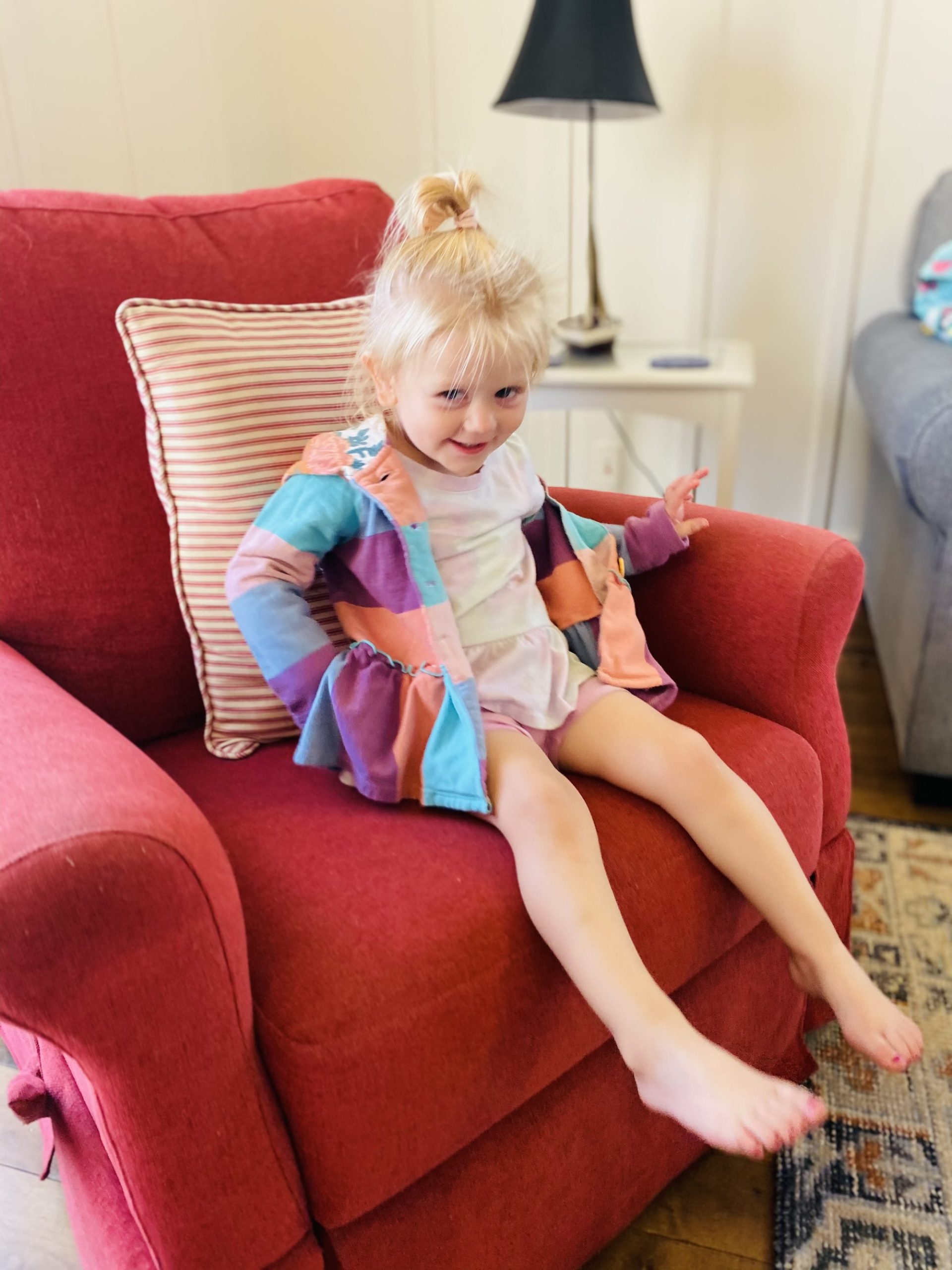 Open for year-round enjoyment by owners, which includes five weeks of the year to enjoy a vacation getaway!
The Beach House at Lake Street offers you your own slice of paradise near the waterfront with maintenance-free town home living and four-season enjoyment.
Spectacular views of Lake Macatawa, walking to Holland State Park, golfing at Macatawa Golf Club, cruising the lake in the Beach House pontoon boat, and enjoying the private pool and hot tub are among the many on-and-off-site amenities available for you.
Enjoy the on-site amenities such as the heated swimming pool and hot tub, basketball and shuffle board courts, private garage with private locking storage cabinet, private patio with gas grill, poolside grill and patio area, and a Membership to Macatawa Golf Club.
What a wonderful experience we had at the Beach House! Our condo far exceeded our expectations, fully equipped with everything we needed and more. The condo was immaculate. Shout out to the housekeeping staff as they pay close attention to all the details in the condo as well as the pool and grounds. The location was perfect to the beach to enjoy the beautiful Lake Michigan sunsets, area restaurants, downtown and shopping. We also enjoyed traveling to neighboring towns (Grand Haven and Saugatuck) as well during our stay. We loved everything about our stay and hope to stay here again sometime.
Annette C. 
We've been coming here the last 8 years and absolutely love it. The various units are just gorgeous and as pictured. Everything is clean and orderly. It's a relaxing family oriented experience. Having a nice pool and hot tub right outside your front door can't be beat. We have made this a family tradition and will keep coming back every summer.
Luis S. 
The Beach House At Lake Street was perfect for our family of 5. Great family friendly location, close to beaches, restaurants and shopping. My kids especially loved getting to swim in the heated pool, after Labor Day at that! We had such a great fall weekend exploring Holland, can't wait to return!
Sara S. 
We had the BEST time at the Bridgeport Beach House! It was super nice, super clean, completely stocked with everything we needed and decorated beautifully! The pool was a hit with my son! There's a place to rent bikes right next door and we were in walking distance to a really nice restaurant. I also jogged in the mornings along Ottawa Beach road and that was fantastic! Lastly, it was so close to the State Park/Beach. We will definitely book again!
Kimberly M. 
This is a turn key vacation home. Our hosts were so personable and helpful, we even received a call letting us know our condo was ready early! Beautiful close knit resort with up to date yet "homey" decor. I 100% recommend! Great location to Holland State Park and Downtown Holland.
August O. 
Beautiful lake retreat in the perfect location! Super clean and so accommodating with a stocked kitchen full of gadgets, small appliances, ample linens, etc. A very nice pool, Jacuzzi, shuffleboard, basketball, and grills just steps away. Rented bikes nearby. Home away from home. Super nice staff.
Sarah M.
We loved our stay! There are so many great things to say. The place was CLEAN, roomy, convenient, and had everything we needed, including things we didn't know we wanted. The 3 floors with the kitchen in the middle added privacy and a meeting spot. My girls loved the "fireplace", the tub, and the indoor games. This is a winner when the weather isn't perfect. My daughters promise that they want an identical bathroom like the roomy standing shower we had at Newport. Thank you for answering every question we had with quick follow-up. Thank you again!!!!
A. Shim
The Beach House was a perfect stay for my family! The set up was wonderful...so quaint and well thought out. We had the very best time and will definitely be back. The location is really great - steps away from loads of hiking, biking (you can rent bikes right next door), the marina for boat rentals...it has a little bit everything super close. Also, the town of Holland...we were pleasantly surprised by how wonderful it was! The shopping and restaurants are really very, very nice. This was a vacation we won't soon forget! 
Susan B. 
We stayed in the 5 bedroom Nantucket with multiple families. Nice location and the condo was clean and updated. It was nice that it was stocked with basics to get us started. Great patio area with picnic tables, heated pool and hot tub. There were also passes for us to use at a local golf club and the pools there were fun as well! But again great location being very close to Holland State park, tunnel beach and maybe 10 mins to downtown.
Teresa C. 
We had a great time. Staff was very friendly and the house super comfortable and well equipped. Swimming pool is few steps from the door so the kids were like in a paradise. Holland has many attractions for family vacation. 
Christina F. 
We really enjoyed the Savanah unit. It was a great time being there, very convenient location, beautiful views. The whole family appreciated the cleanliness, especially because we had infants. We would love to return for our future trips to Holland and enjoy The Beach House again. 
Vrunda